no, this is not a dating website ;-)ampersand.studio,
that is independent creative director guido kröger.
big enough to handle,
small enough to care.
i have an infectious enthusiasm
for solving problems and making things happen.my expertise comes from 30 years of working with brands & clients of all sizes, and i care deeply about the design- & consulting-services i provide.delivering high-quality work that reflects an understanding of your business, your target audience and your objectives — all with professionalism and timeliness — is my top priority.due to my master in graphic design
(and maybe also due to my german roots ;-) ), i'm quite meticulous, and I always keep a watchful eye on the details.i am dedicated to finding the ideal people to work with — those who value their and my work, value design, value my input, and also happen to be nice people.
.
curious about the symbol "&" (the ampersand)?
.
at least just as much as I love my creative work,
i love running:
ready to talk?
so am i.
in english, op lëtzebuergesch, en français, und auf deutsch.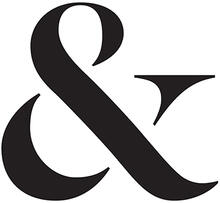 ampersand.studio sàrl
guido kröger
181, avenue de luxembourg
L-4940 bascharagedon't be a stranger,
say hello or drop me a line :-)
+352 691 229222
guido@ampersand.studio
ampersand.studio — since 1993 — © 2023 all rights reserved